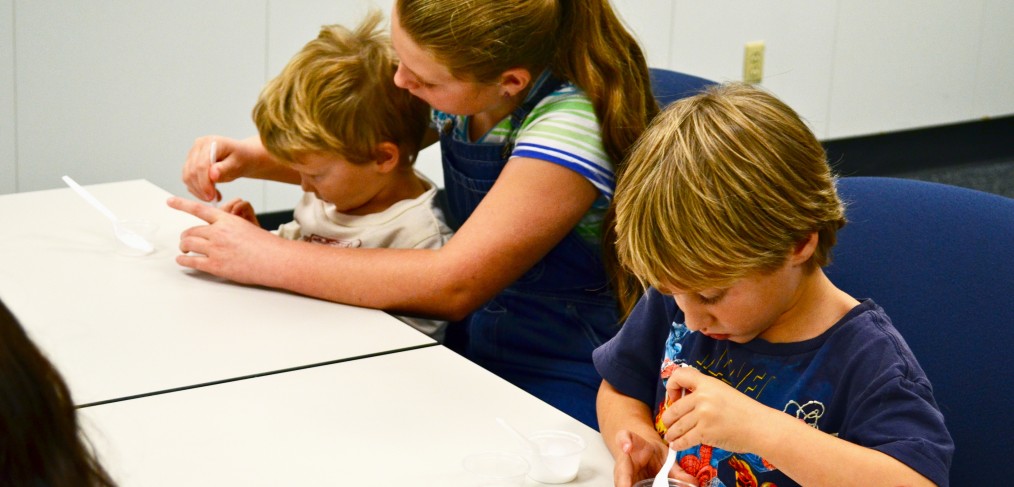 October 14, 2014
by Water
Chemists for a Day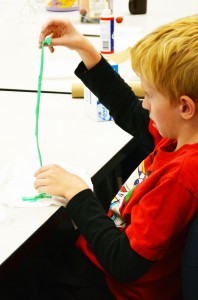 Students from grades K-8 gathered at Criterion Water Labs for an afternoon of scientific discovery on October 10th. They learned about mixtures, practiced writing chemical formulas, and–most importantly–made their very own goofy putty.
This workshop was part of a program called You Be the Chemist in which students from grades K-8 are introduced to chemistry concepts and students in grades 5-8 are invited to take part in an annual competition to test their knowledge of chemistry.
If your child would be interested in participating in You Be the Chemist, contact us to reserve a spot! The next workshop will be held Friday, November 7th, 2014 from 4-5:30PM at the South Branch Library (1755 E. Center Rd., Kokomo).
Last but not least, if you'd like to make goofy putty, follow the directions below:
Goofy Putty
 Supplies
2 disposable cups or bowls
2 spoons
water
white glue
food coloring (optional)
borax
Directions
Put 1 teaspoon of water into your cup or bowl. Add one teaspoon of white glue and mix well. Note: food coloring can be added to this mixture to make colored putty.
In another cup or bowl, create your borax solution. Mix one teaspoon of borax with four teaspoons of water. Stir well. The solution will become saturated, so not all of the borax will dissolve.
Add one teaspoon of the borax solution to your original cup of glue and water. Stir for 60 seconds.
Remove the substance and knead it with your hands for one to two minutes.